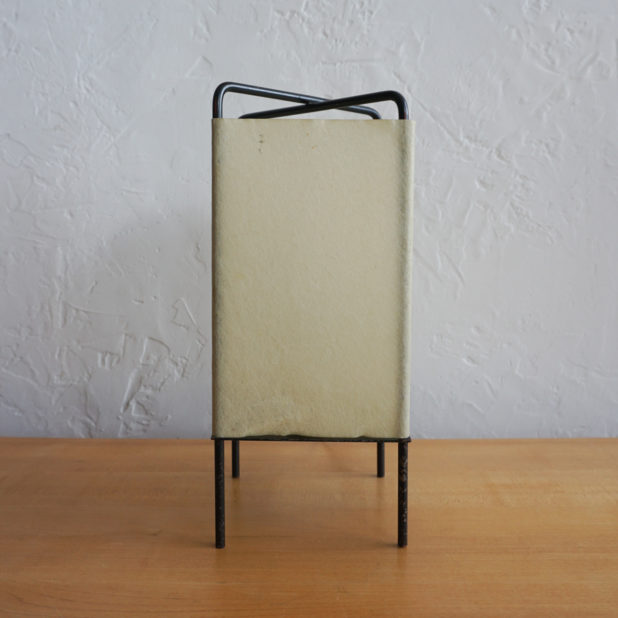 Early 1950s table lamp designed by Bill Lam for his company, Lam Workshop. A simple modern form constructed of solid iron rods. Original paint and shade.
Bill Lam (1924-2012) was born in Hawaii. He moved to Cambridge, MA in 1941 to attend MIT. He served in the Army Air Corps as a B-25 co-pilot and returned to MIT and completed a degree in architecture in 1949.
Lam was influenced by the work of Finnish architect Alvar Aalto—who had designed MIT's Baker House in 1946 and taught at MIT while Lam was a student.
He established Lam Workshop in the late 1940s in Massachusetts. His lamps were used in many Case Study Houses and advertisements for the company are seen in Arts & Architecture magazine.
He is considered a Pioneer in architectural lighting and wrote two influential books, Perception and Lighting as Formgivers for Architecture (1977) and Sunlighting as Formgiver for Architecture (1986). They have become legendary reference books in the architectural and lighting design professions.
12″ H x 5″ W x 5″ D
$1,100