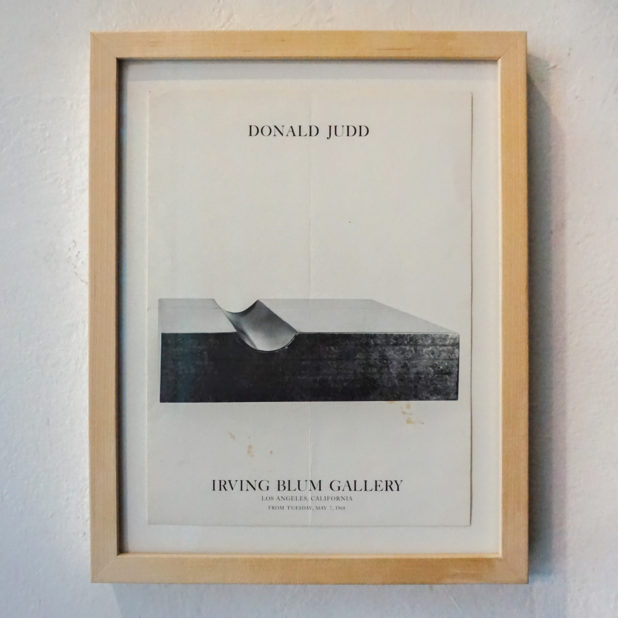 Donald Judd exhibition poster for a 1968 showing of sculpture at the Irving Blum Gallery in Los Angeles. Framed.
This was an early exhibition for Judd and just two years after the closing of Blum's Ferus Gallery. This same year, the Whitney held a Judd retrospective, which was a pivotal point in his career.
Paper: 9.25″ x 12″
Frame: 12.5″ x 15.75″
Creased where originally folded and two areas of staining.
$800