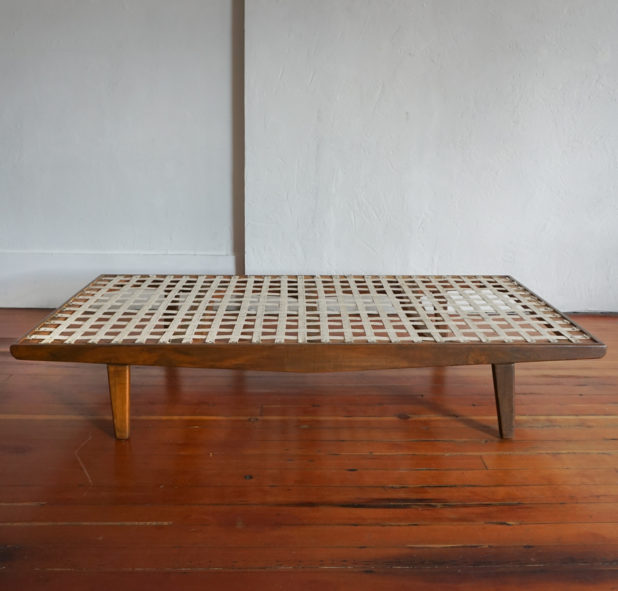 Michael van Beuren daybed for his company, Domus of Mexico City. The tag dates the piece to 1938-1944, which is the earliest production for the company.
Great patina, with original straps.
The metal tag reads:
Muebles.
Domus.
por Van BEUREN y CIA.
Made in Mexico.
The American-born designer studied under Josef Albers at the Bauhaus in Germany in 1932 and then with Mies van der Rohe in Berlin after the Bauhaus closed. He was offered a job as an architect in Mexico and moved there in 1937. He established his company, Domus, in Mexico City in 1938.
Source: El Diseño De Van Beuren, Ana Elena Mallet.
SOLD